About Us

We provide wholesalers and retailers their opportunity to transform any uniform or t-shirt into the perfect fit for anyone.


Our fabric is unique and provides you with superior comfort, free of tight side seams, premium quality, odor control, moisture wicking, fast drying, no chemicals, eco-friendly and permanent performance
during your workouts.
Our men's t-shirts are specifically designed without side seams for world class
professional athletes, hard core fitness athletes, body builders and anyone who lives an active lifestyle.
We are advocates of a holistic approach lifestyle.
There are 5 basic things that the body needs in order to heal itself. One is oxygen. Health and healing does not exist without oxygen. Without food human beings can survive for month or longer. Without water we can survive for weeks or longer. But without oxygen, we would die within 5 minutes. Oxygen is our most intermediate need.
Diseases and degeneration can be prevented through proper oxygenation of the tissues and organs. Furthermore many diseases can be prevented, relieved or cured by re-establishing the delivery of oxygen to effective areas.
The second is untainted pure water. The third is the best nutrients in food available on the planet. The fourth is sleep. The fifth is detoxification. Briefly stated detoxification is the removal of toxic materials that have been accumulated in the body. These materials are called toxic because they interfere with the activity of the cells.
Stay natural and organic for life!
In Shape
Hard Work For Life
Fitness for Life Workouts
All Natural From Birth Until Death !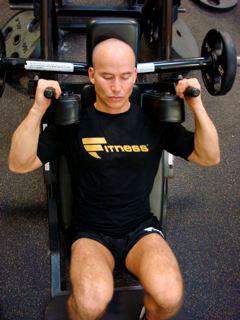 For Life
We Only Wear Fitness for Life Gear!